Latest Information
Our Company, the QUEST DENTAL MATERIAL CORPORATION formerly Chase Dental Corporation now caters laboratory processing of Fixed Partial Dentures (FPD). We provide high quality services using the latest equipments and with the extensive training of all personnel conducted in Japan.
We Process:
Porcelain Fused to Metal (PFM) crown and bridges using Tillite Alloy as the metal core and Noritake Super EX-3 porcelain powder. And our PFM are fabricated in multi-layering technique to simulate the color of the natural teeth
We insure Rigidity, Biocompatibility, Accurate Fitting and Marginal Adaptation, Natural Anatomy and Simulated Contour, Shape, Texture and Color of our porcelain fused to metal crown and bridges.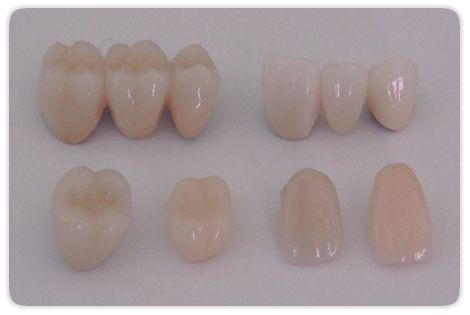 We also process porcelain fuse to metal crown and bridge with liquid gold coated in the cervical portion (.5mm) of the labial and buccal surface of the metal coping. This is to ensure no metal reflection from the metal coping.We also fabricate CERAMAGE CROWN a hybrid composite with ribbond (bondable reinforcement ribbon) for BRIDGES.